Finding your Bra size
A bra that fits just right can change can literally change your life – your posture, your shape, the fit of your clothes and ultimately, how you feel about yourself. We want your Io Sono bra to fit you perfectly. Follow the steps below to ensure you're ordering the right size for you. All you need is a measuring tape (with inches), an unlined bra, a piece of paper, and a pen or pencil.
Measuring your Band SizeUsing the measuring tape, measure around your rib cage directly under your bust. Ensure the tape measure is directly on skin, straight, and pulled as tight as possible. If it's an even number add 2 if you prefer a tighter fit or 4 if you prefer a looser fit, if it's an odd number add 3 if you prefer a tighter fit or add 5 if you prefer a looser fit. This is your band size.
Determining your cup sizeMeasure completely around the fullest part of the bust without flattening, ensuring that it is straight; this will give you your bust size. Take this number and subtract your band size from it. This will give you a difference in inches. Check out the chart below—that difference will determine your cup size.

Need an example?
a) Your band measurement is 34″ – you add 4 to get 38″. This is your band size.
b) Your bust measurement is 42″. To get your cup size, subtract your band size (38″) from your bust measurement:
42″-38″ = 4″
c) Take that number and refer to the chart – you're a D cup.
Your bra size is a 38D.
Still have questions? Contact our friendly Io Sono Team by email at i-am@iosono.ph or by phone at 639178408790 and they will help you find your size.
Sizing for Panties and Bottoms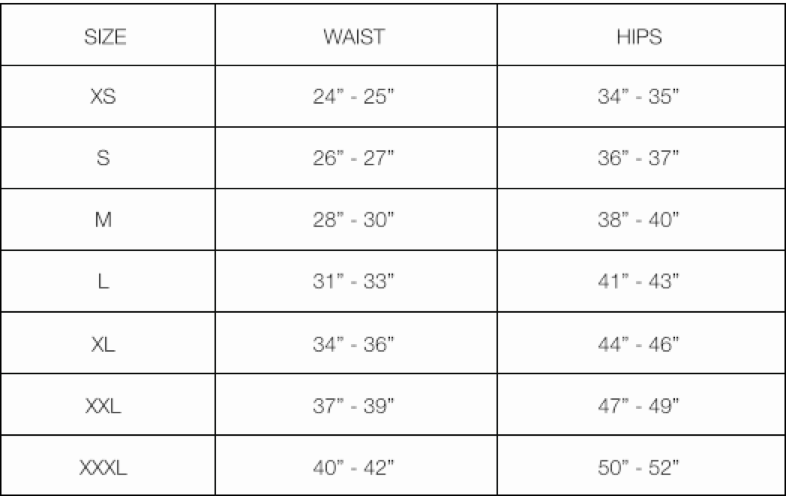 Sizing for Lingerie